Les Balm ® Certified Organic 100%
Food For Beautiful, Healthy, Skin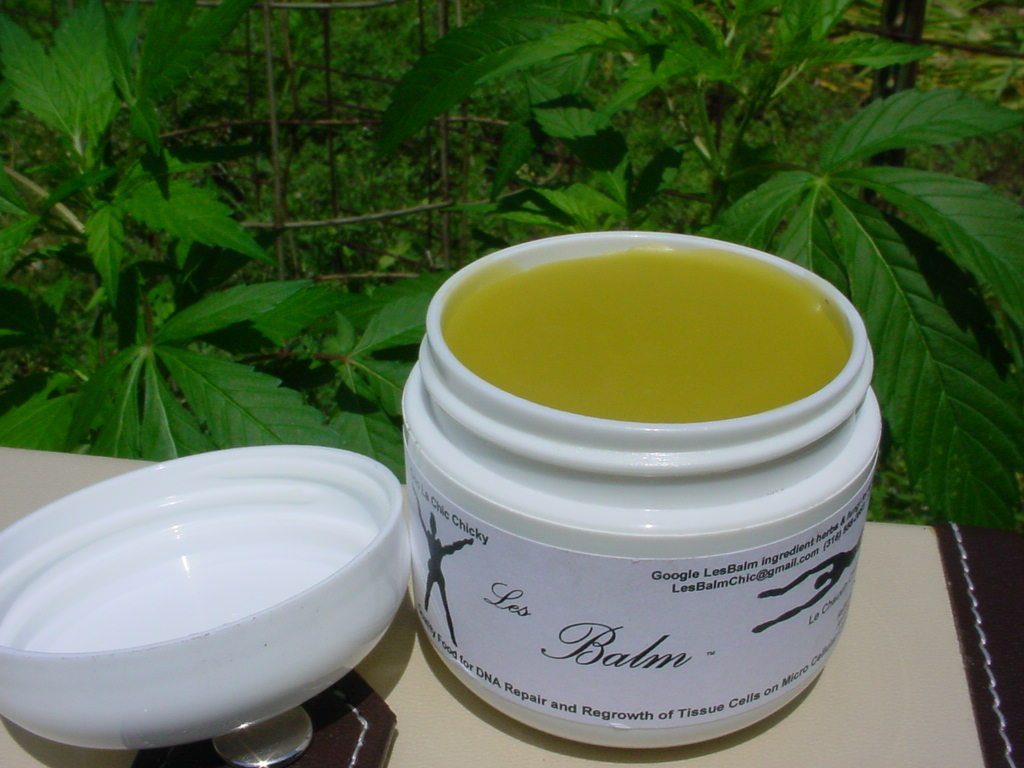 Cannabis Hemp Ingredients Imported from Canada

lesbalmchic@gmail.com Les Balm Ingredient Attributes
Quality Food For Tissue Cell Repair & Regrowth In All Mammals
Ooo Les Balm Chic Cheeky Chicky Balm Balm...Les Balm

Unexpected benefits of Cannabis Oil are the effects produced by the CBD on Mitochondria. Mitochondria re the power generators of all cells CBD is a marijuana molecule that interacts with mitochondria CBD can help maintain normal levels of calcium allowing cells to function properly and providing a greater resistance to damage. Disturbance of Calcium levels has long been associated with a number of Brain Disorders.

Stores Selling Les Balm ®

Les Balm is '
the BOMB'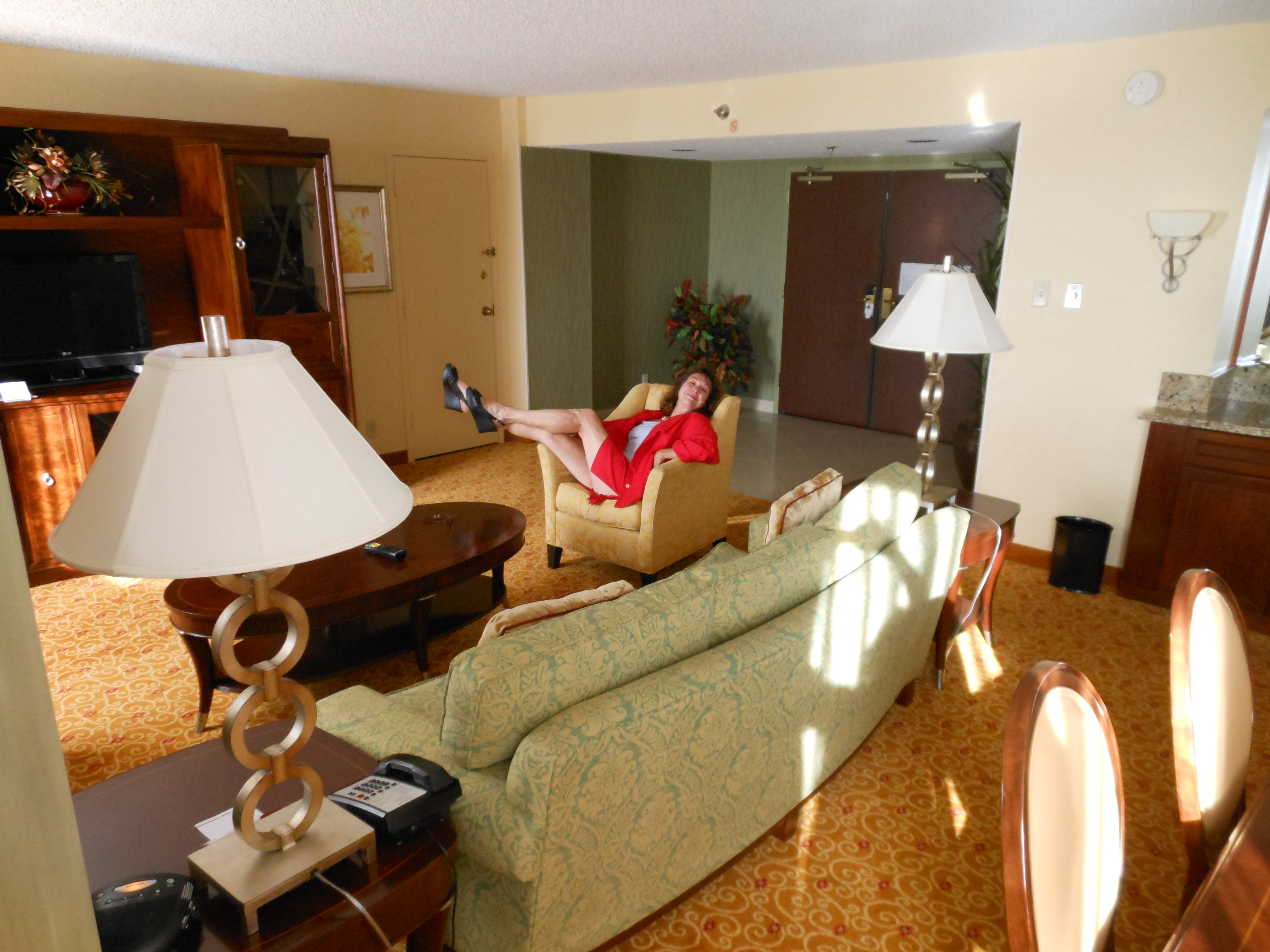 Our skin is a giant sponge, the body's largest organ. Feeding it properly has great rewards for long life.


Our electromagnetic toroidal field. You must be in the mode of joy, or of feeling good, in order to let in the things you've been asking for. You must first get happy. You cannot work hard enough.

Les Balm, blended from 100% all natural Organic herbs, mushrooms, & precious oils of nature

.


Share your story with us...lesbalmchic@gmail.com


Reading Ingredients In Les Balm, Teaches: these herbs, relieve pain, regrow & repair tissue cells on the micro cellular level, kills cancer cells. For the elderly & those with open sores, I have witnessed on my own Mothers leg's, a rapid healing of open wounds. My own Mother has been one of my motivations to make Les Balm available to all.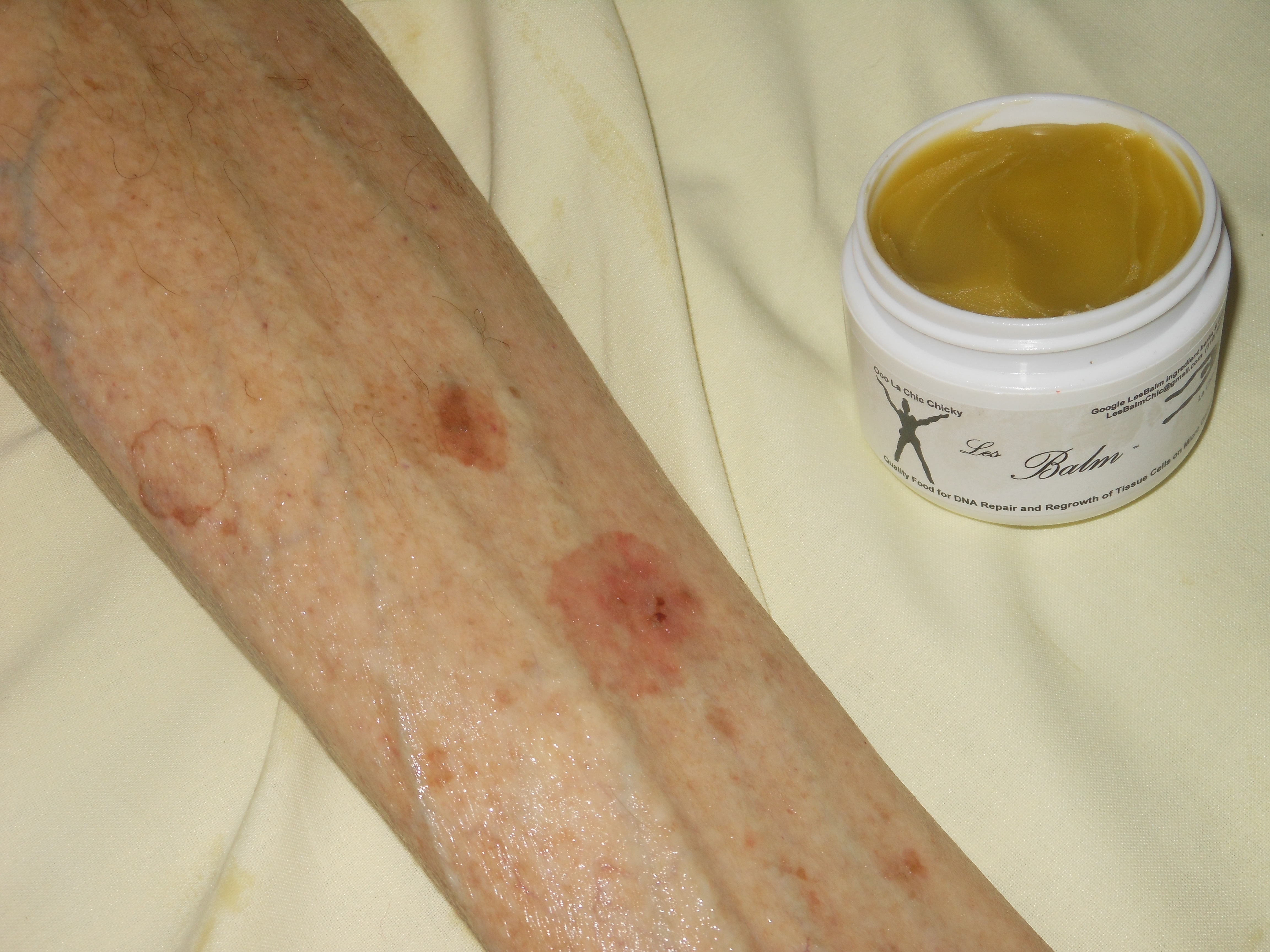 Witness the healed areas of my Mothers leg skin by using Les Balm.

Les Balm Relives Pain
Les Balm Customer
Testimonials
Mission Statement: To share the nutritional properties of plants with inhabitants of Turtle Island, so all may benefit beautiful healthy skin. To Minimize Carbon Footprint of LesBalm product through Sustainable Agriculture. Grow our own herbs when possible. Acquire only US organically grown Ingredients. Stimulate US Economy by Employing neighborhood workers to tend herb fields. Provide habitat for herd of deer, bee colony, and other wildlife. Each batch is tenderly cared for with great worship of nature as steeped, and stirred. All purposed toward bringing the body back in balance with nature.
Lessons for sprouting seeds for sustainable nutrition
.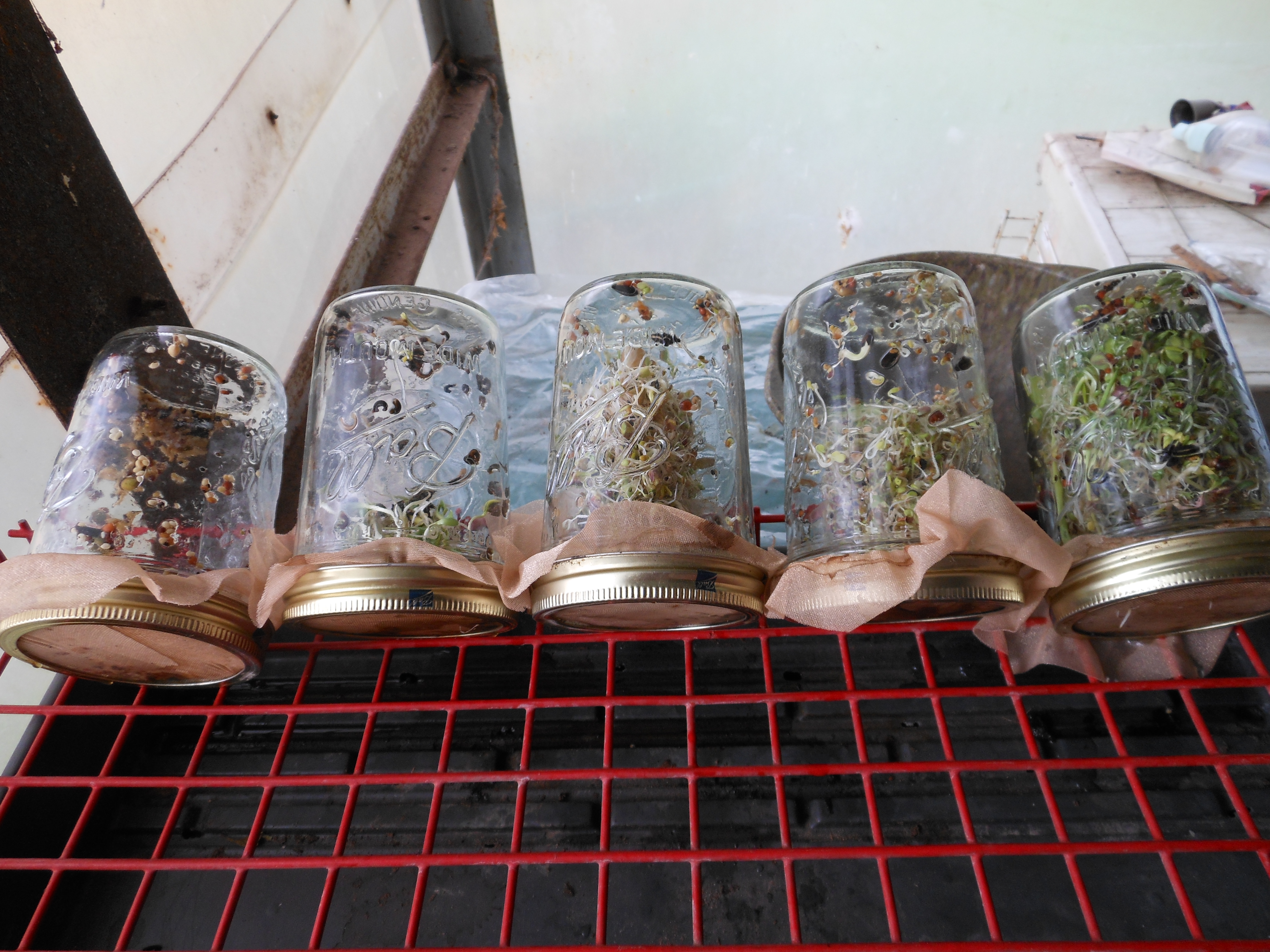 Viewing sprouting day one through day five, ready for consumption
I am particular of the ingredients and only choose Certified Organic for numerous reasons:
Arsenic: A few species of bacteria are able to use arsenic compounds as respiratory metabolites, and are arsenic-tolerant. Arsenic is notoriously poisonous to multicellular life because of the interaction of arsenic ions with protein thiols. Arsenic and its compounds, especially the trioxide, are used in the production of pesticides (treated wood products), herbicides, and insecticides. These applications are declining, however, as many of these compounds are being phased out. Arsenic poisoning from naturally occurring arsenic compounds in drinking water remains a problem in many parts of the world.
Ooo Les Balm Les Balm La Cheeky Chicky Balm Balm...Les Balm Le Chauvan Classy Les Balm Balm Balm

Forest Bathing: The Japanese term Shinrin-yoku may literally mean "forest bathing," but it doesn't involve soaking in a tub among the trees. Rather it refers to spending time in the woods for its therapeutic (or bathing) effect. Most of us have felt tension slip away in the midst of trees and nature's beauty. But science now confirms its healing influence on the body. When you spend a few hours on a woodland hike or campuing by a lake you breathe in phytoncides, active substances released by plants to protect them agannst insects and from rotting, which appear to lower blood pressure and stress and boost your immune system.

My Indian Grand Mother 4 generations (1750) past "WaLi" Vann, was a respected Shaman, notorious for healing potions, her spells feared by the powerful. She grew her herbs on the roof top to keep them safe from critters. My Vann Indian Family.

Our Ancestors knew Herbalism The ingredients to healing, quench your skin, Earth (Turtle Island) gives us healing - plants, mushrooms, organic substances.


Our skin is a giant sponge, the bod
y's largest organ.
Feeding it properly has great rewards for long life.

Myself, and all the sales representatives, have used Les Balm ® for at least 7 years. With all our sales to date, no one has had an adverse effect. We all believe in Les Balm ® and hope to share our secret to beautiful healthy skin with you.

Les Balm Classy Le Chauvan Balm Balm...Les Balm oooo love Les Balm La Chic Chicky

Recipe varies as to potency of herbs, which vary by season influenced by rain and sun. Should consider consistency as if making your families coveted fudge recipe in small batches. Please remember it is only common sense to discontinue use if you have any complications. Please patch test first, some people cannot tolerate various herbs. No matter what you do, make sure to do a 24 hour patch test (blob of salve/balm on bandage on inner wrist) to ensure that the salve/balm is safe for you to use.

I have used this product every day for the last seven years. At 66 years old, I look healthy, I am happy, I want the same for you.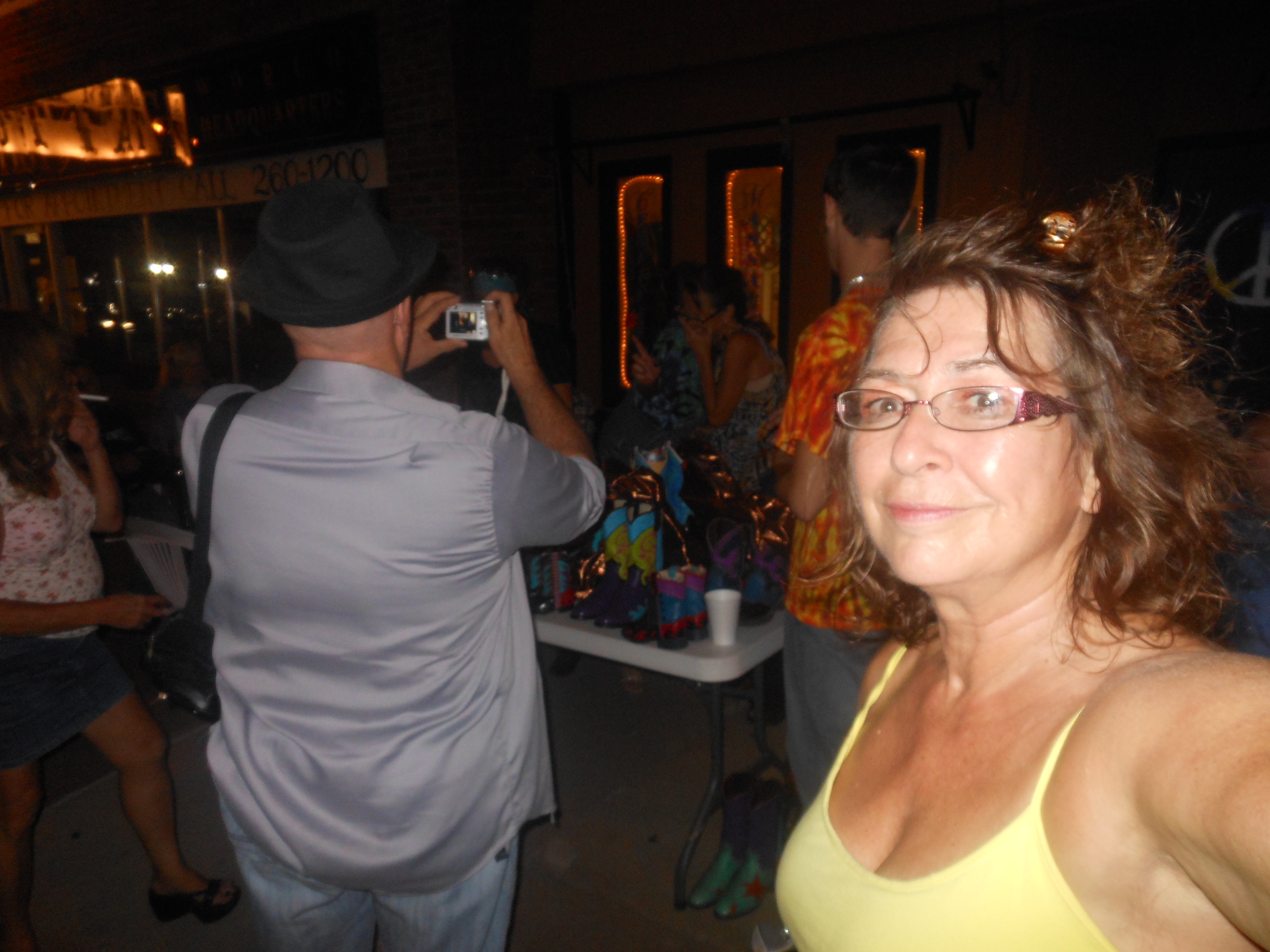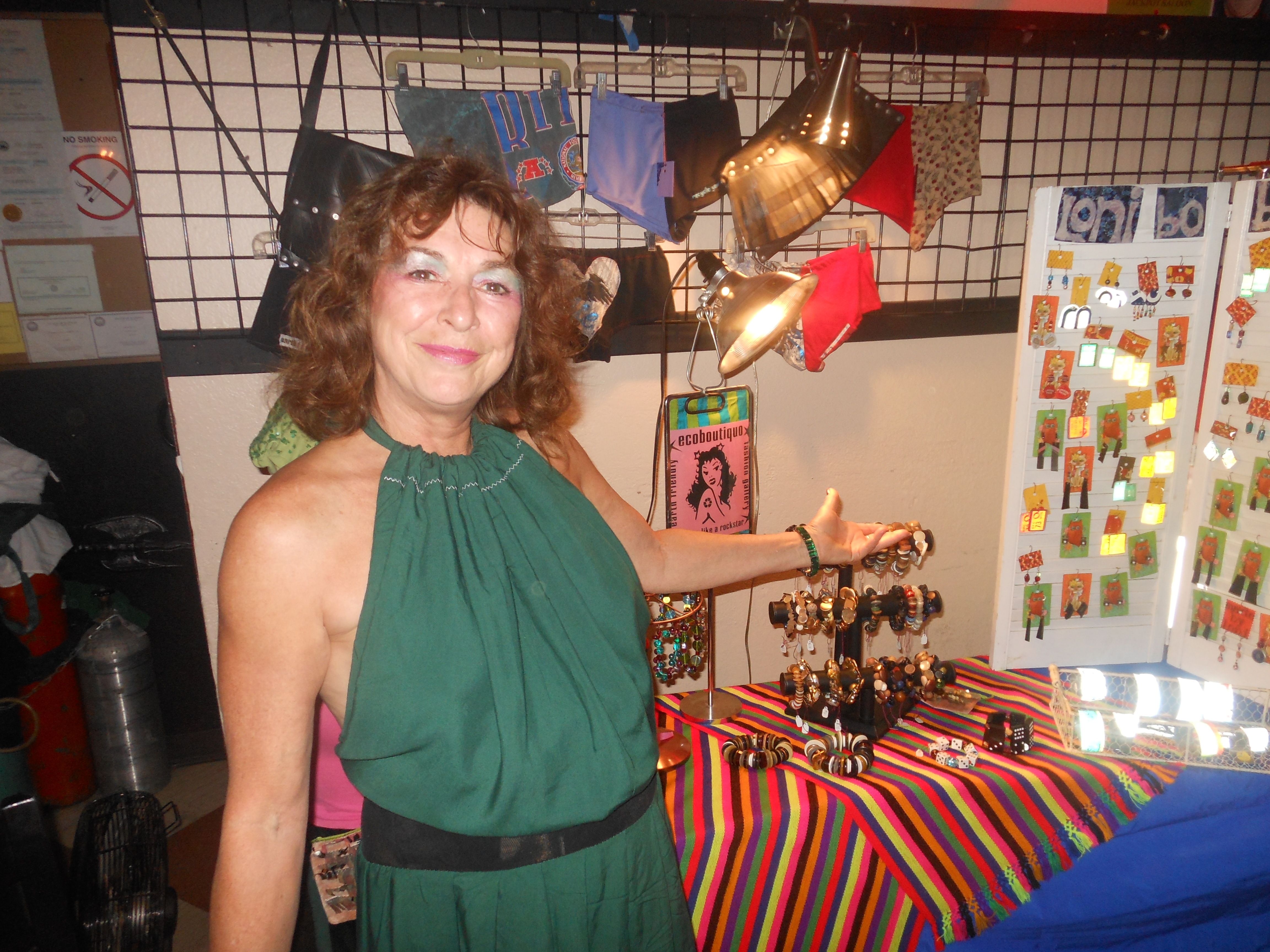 Full Moon Celebration August 2012 Ecoboutiquo Fashion Show Earth Day 2012
Les Balm Ingredient Attributes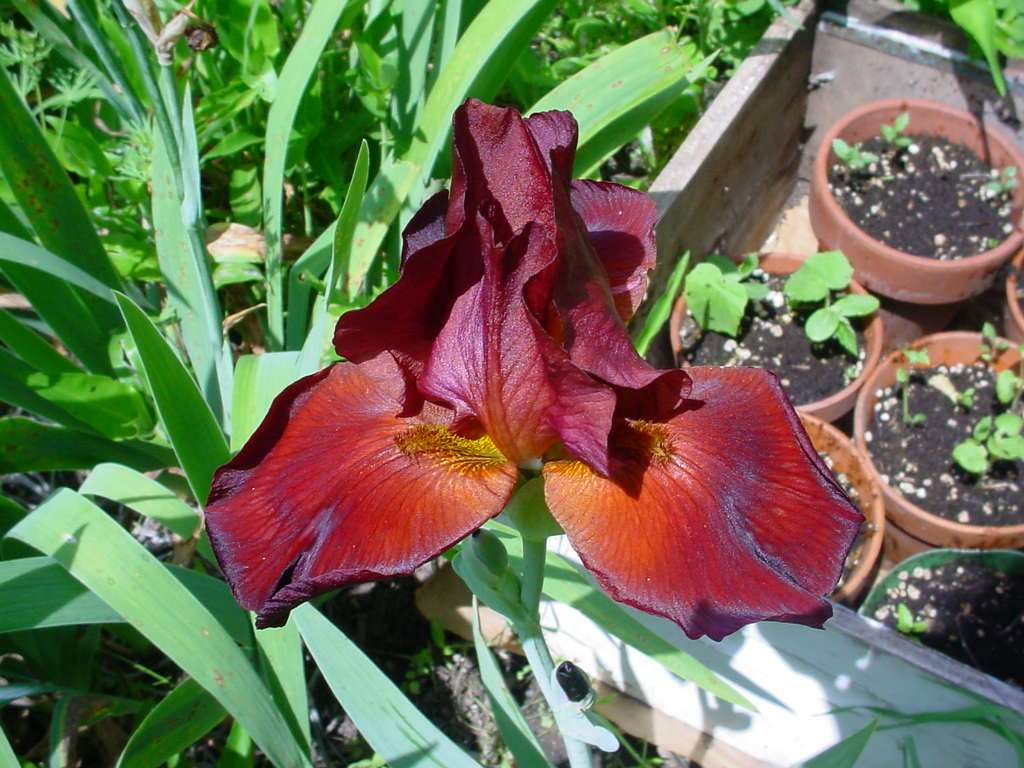 Stores Selling Les Balm ®
Suggested retail price for 2 ounce jar or tin $30.50
In Original & Strawberry Lips - Les Balm 1/2 ounce tube $10.00.
New! 2.65 ounce - Les Balm in a sleek twist up tube $39.00

While Supply Lasts:
All units have Lavender Seed pomander attached, emphasizing 100% Organic.

Comments welcome. lesbalmchic@gmail.com
New Vendors welcome - Wholesale in Units of 6 with required State Sale Tax Number


Happiness Always
ooo Les Balm Chic Cheeky Chicky Les Balm..Balm Balm Chicie Cheeky La Chicky Les Balm