Sprouting Seeds for sustainable nutrition.
Suggested by Debby Moore, nutritional aficionado.
Harvest is approximately 5 - 6 days in future, from soaking seeds.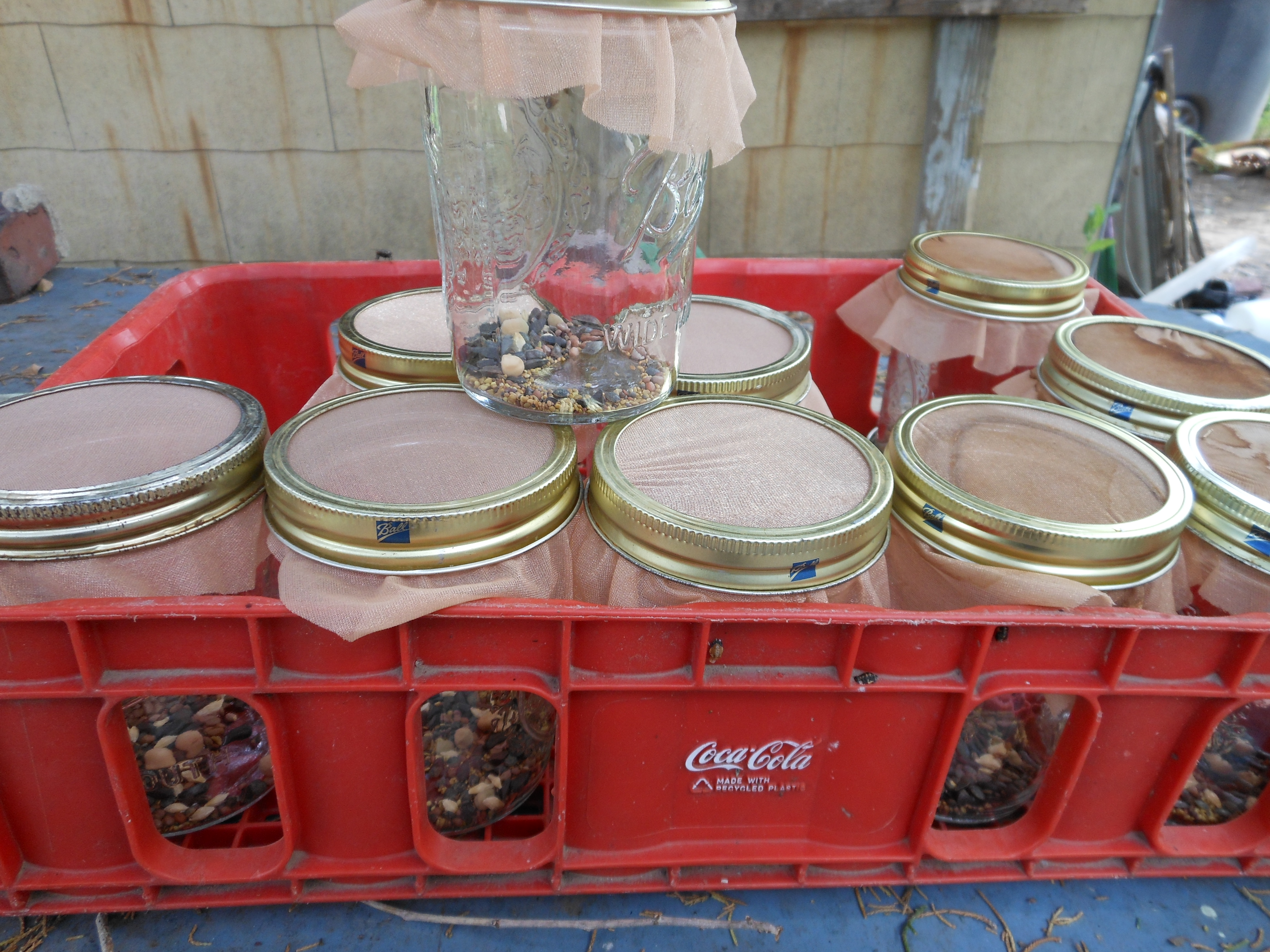 Step 1: Assemble a case of large mouth pint jars (for one person) large mouth quart jars for two people. That way you can prepare twelve days of food at a time. Use net, (ladies stocking) small enough mesh, seeds cannot escape, but water must drain off. I use large mouth jar canning rings to secure net. You can also use rubber bands to secure net top, but experience tells me rings work best.

Step 2: is choosing favors of seeds you enjoy. About 2 tablespoons of seeds fit well into large mouth of pint jar. All in the same jar, I use a mix of seeds beets, broccoli, carrots, leeks, onions, radishes, peas, lettuce, wheat grass, sunflower, parsley, egg plant, spinach, red clover, alfalfa, french lentil, barley grass, buckwheat. I also use some "sandwich herbs' which are spicy in flavor & have larger leaf as sprout.

Step 3: Pour enough water onto seeds to soak for 4 to 6 hours. Drain, and place on side at tilt to rest. Every twelve hours you will rinse seeds with water, drain, and replace jars on tilt, side. Some people use a bowl to hold jars at tilt. I use a basket to hold jars at tilt when I travel. (Always renders great nutritious food no matter where I am.)

Step 4: Every twelve hours, you will rinse seeds with water, drain, and replace jars on tilted side. Be sure not to let standing water remain in jar. You can see from this picture, sprouts in jar on right side are ready for consumption.
Step 5: Vegetable Juice is one of the

great benefits of rinsing the seeds. My opinion it has as much flavor as the sprouts themselves.

I have found that if you grow a jar longer than 6 days, your roots grow too long, and start to become stringy. You can stop seed growth, by refrigerating.

Best temperatures for proprogation is 70 to 90 degrees. I am amazed at how easy it is to grow totally organic food to feed ones self, every day.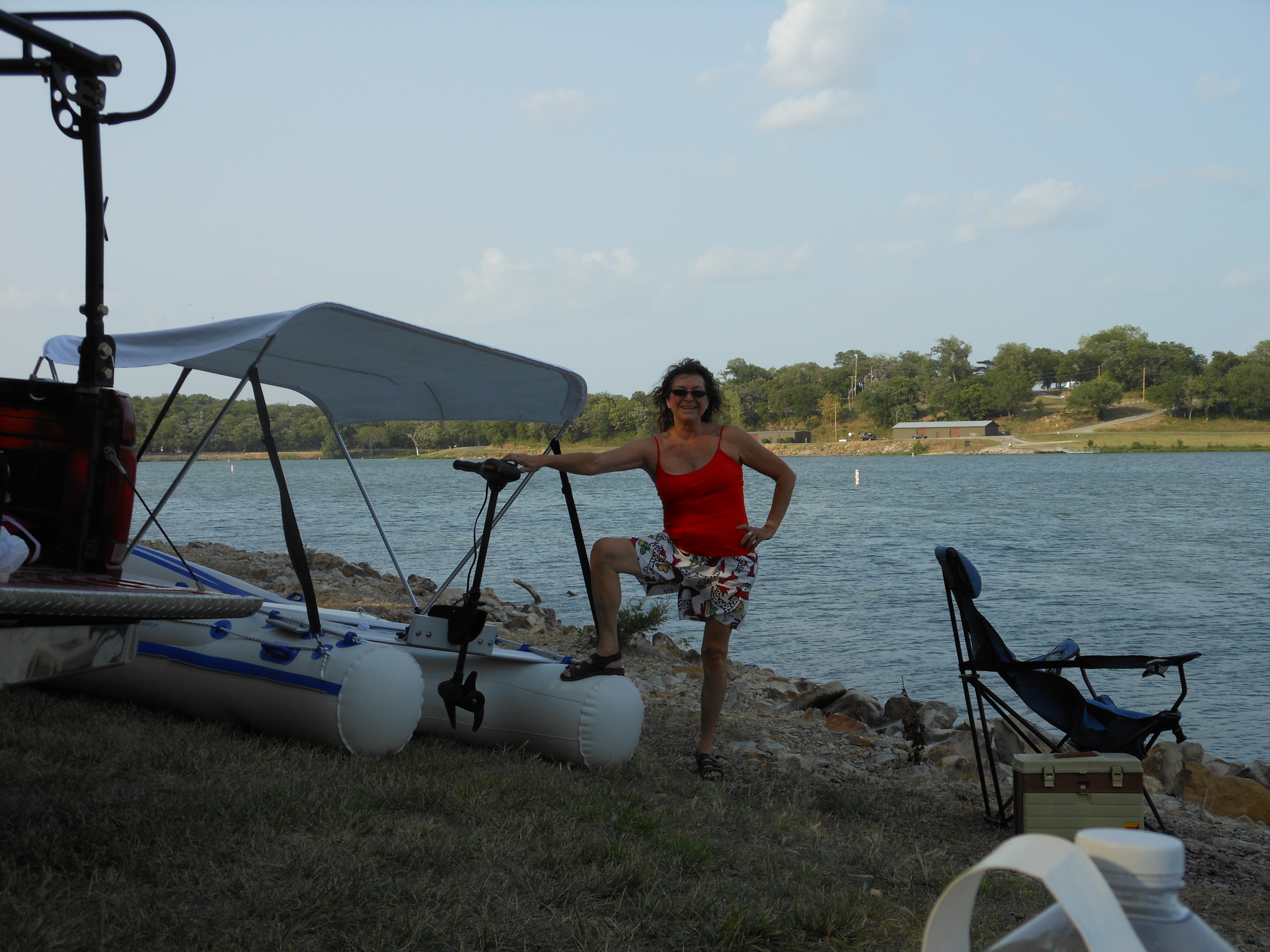 Les Balm oooo chicky cheeky Les Balm Balm
My pick up to carry my boat, and my motor scooter.